North Charleston maps to Park Circle Disc Golf Course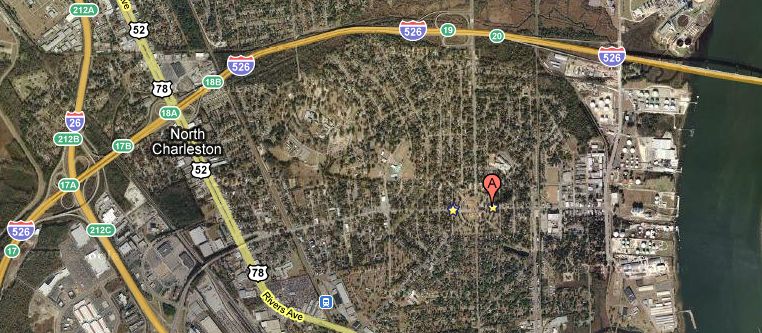 From Interstate 526 East (North Charleston) use Exit 19 to North Rhett Ave.
On Interstate 526 West (in Mount Pleasant) take Exit 20 to North Rhett Ave.
From North Rhett Avenue by Interstate 526, drive 0.7 miles to Park Circle.
Turn right at Park Circle (1 way traffic) to parking lot on left within circle.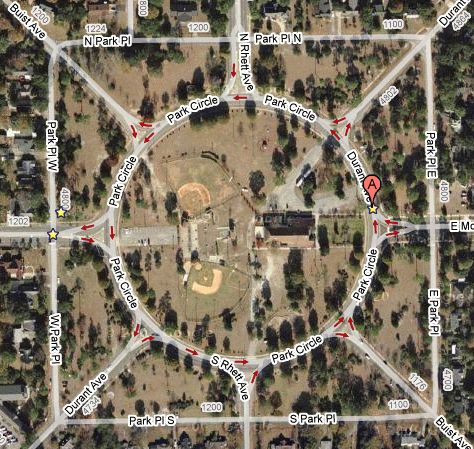 Park Circle Disc Golf Course hole number 1 is found on West Park Place.

You first might want to drive around Park Circle to preview Park Circle Disc Golf Course.
You could also preview the course better by driving all the way around on Park Place first.

Zoom In/Out to explore Park Circle (A) + surrounding area in North Charleston, South Carolina! (Click/drag mouse)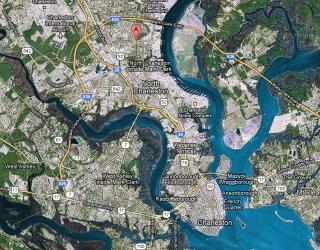 Where is Park Circle disc golf course (A) in the area?
(Click 1/2 Size map to view Full Size map! (155Kb.)





Let your Fingers do the Clicking in THE Carolina Yellow Pages! (Official Site!)


|

|

|

|

|

|


Park Circle Disc Golf Course | Park Circle Maps | Disc Golf History | Links | Site Map
Photos of Course: Hole 1 | Hole 2 | Hole 3 | Hole 4 | Hole 5 | Hole 6 | Hole 7 | Hole 8 | Hole 9
This site is brought to you by Charleston Disc Golf Club. Hosting by Carolina Web Hosting.
Park Circle Disc Golf is Copyright © 2017 by Carolina Web Marketing. All rights reserved.
No content may be reproduced, altered or redistributed without our express written consent.